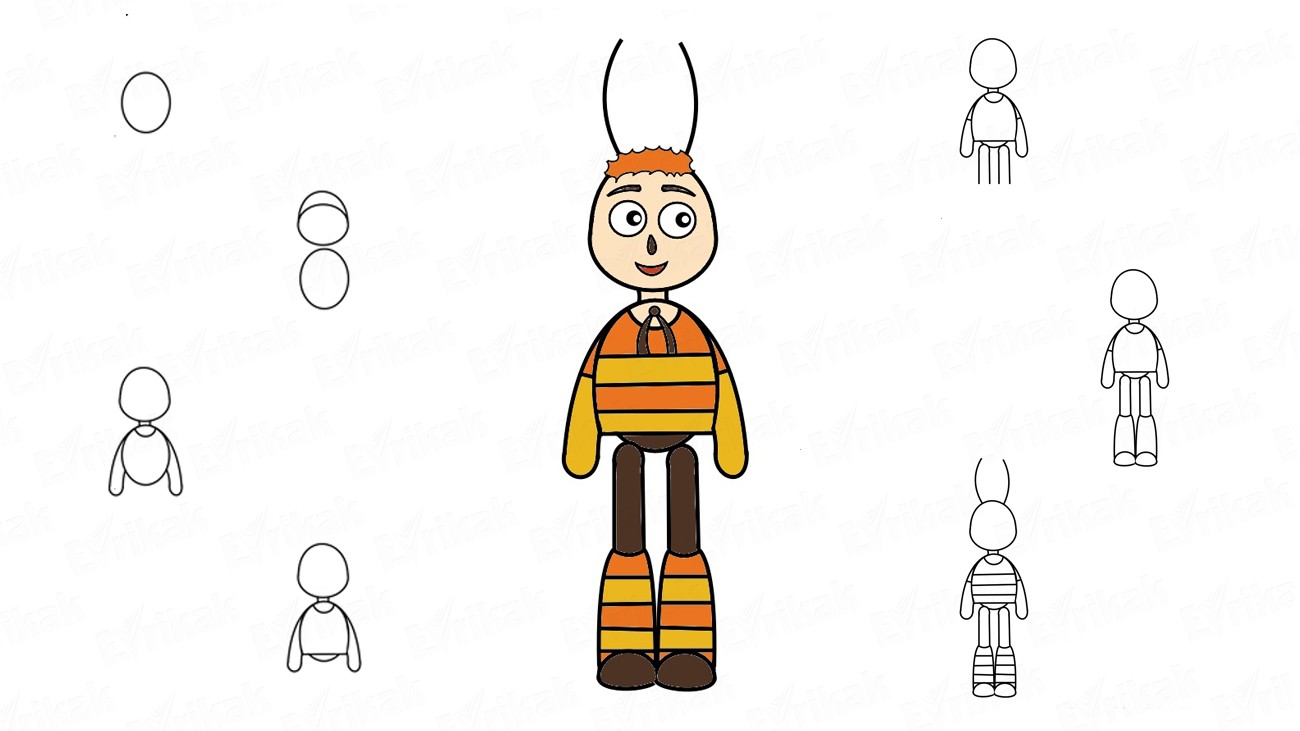 How to draw a little Beekeeper from the cartoon "Luntik and his friends" (+ coloring)
3 030
This character is another friend of Luntik. He is hardworking and responsible. Due to the fact that he is always busy, he does not always play with friends. But when the opportunity arises, I am ready to come to the rescue and help out my friends.
Continuing to draw characters from the animated series, do not forget to portray the Little Beekeeper. Our instructions will help you with this.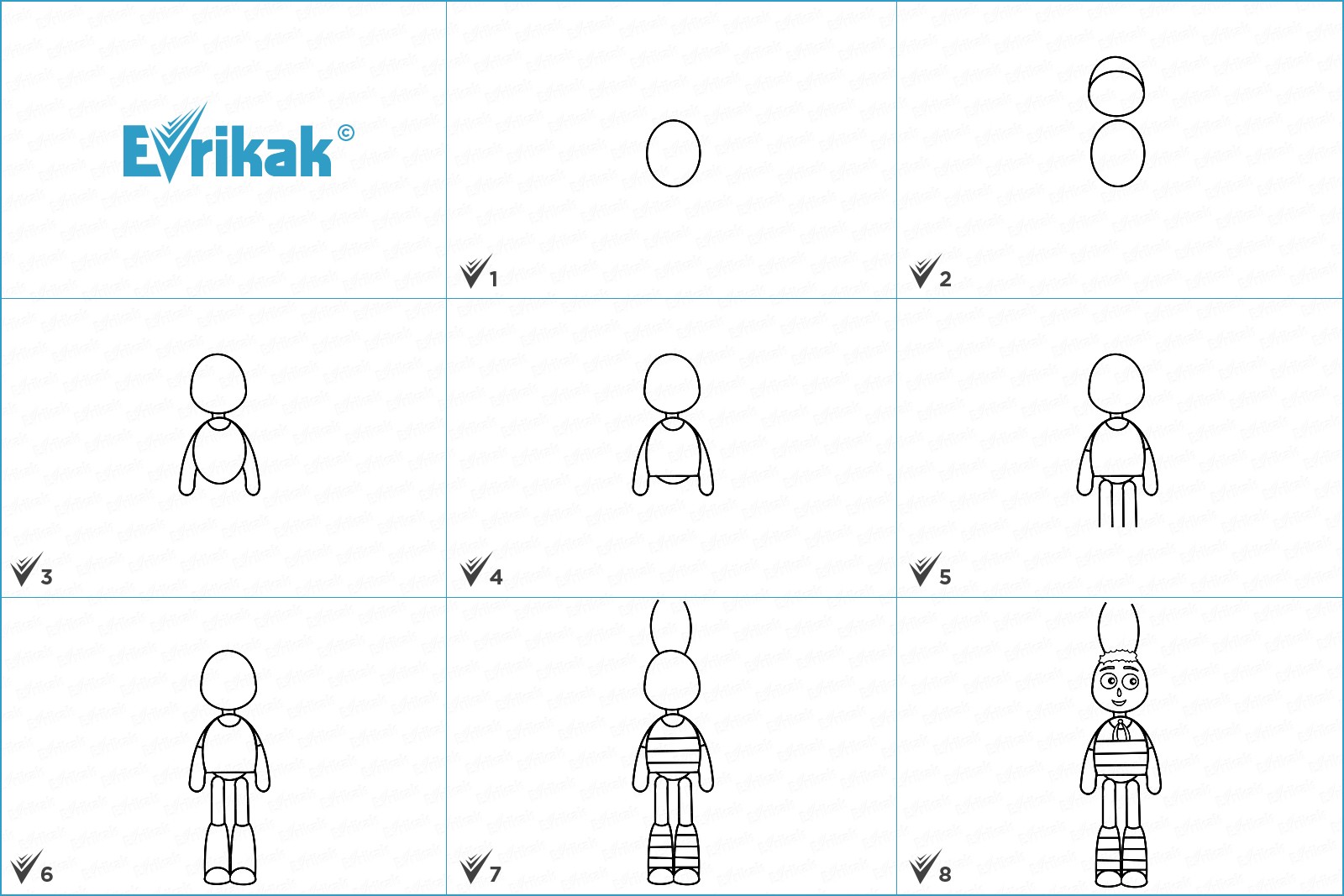 We have an online album in which you can draw a Little Beekeeper from the cartoon "Luntik" right on the site. Want to try? Follow this link. Or paint right here.
Choose how you want to paint.
Torso
Draw it first approximately in the center of the sheet in the form of a small oval.


Head
Picture over the body, but do not connect the elements.


Draw a curved line that resembles a cap.


Arms
Limbs represent straight, hanging freely along the body. They end on the same line.


clothing
Connect the head and torso neck.Draw a collar under it using a curved line.


Make the bottom of the straight, turn the oval into a shirt. Erase the line that separates the head and the "cap".


Legs
Downward draw paired lines that are in contact with clothing. Do not make them too long.


Feet
Down from the knees, the little bee's legs widen slightly. This is because there are thickenings on the legs of the bees in order to sweep away the pollen.


Both legs of the character must be symmetrical.


Clothes decoration
On the torso and the feet, draw rounded horizontal lines. Do not forget the antennae on the head.


Face
Picture the hero's big eyes, hair, eyebrows, nose, and mouth. On the neck, add a neatly knotted tie.


We color
The bee is presented in a cartoon in orange-brown colors. Look at the instructions for the correct color distribution.

We have prepared an online coloring Bee, which will definitely interest your baby.
Choose how you want to paint.

If you see an error, please highlight a piece of text and clickCtrl + Enter.
Related news
How to draw a little Beekeeper from the cartoon Luntik and his friends (coloring book) image, picture