Heroin State
Do dolls smoke? "No," says the younger girl, 6-year-old Jamila: "They have no right. This is not good". None of the sisters go to school. Their parents are peasants who, after several successive droughts, have lost everything. Their age is from 6 to 18 years. They use heroin daily to help collect opium poppy in the Herat region of Afghanistan. Sometimes, risking their lives, they work as "mules" for smuggling drugs into Iran. Thirty years of war, lack of infrastructure and family ties in a corrupt state prevent farmers from considering the transition to the cultivation of other crops. Heroin here costs only $ 1 per gram and is easy to buy in the provinces of Herat, Farah and Nimroz, as they are located on the route between Afghanistan and Iran. For addicts, buying pure heroin is more important than buying food.
See also issue -Afghanistan - village of drug addicts, Opium Wars, Treatment of drug addicts in Kabul
(27 photos total)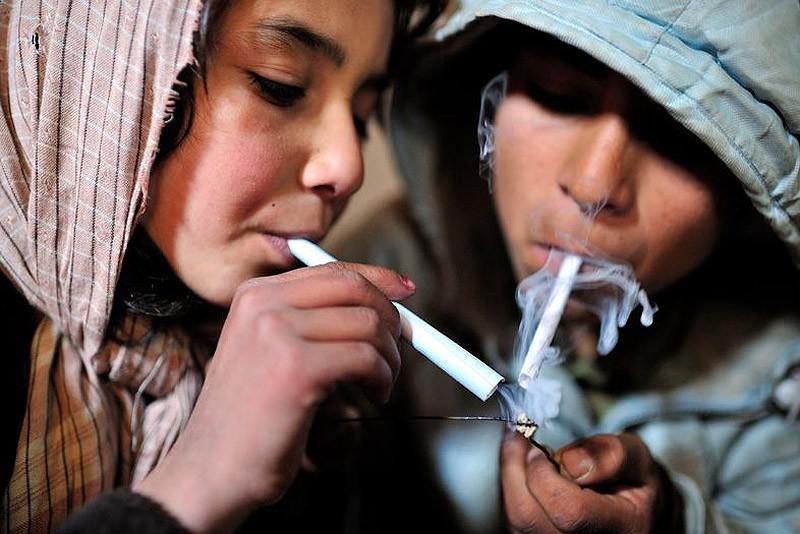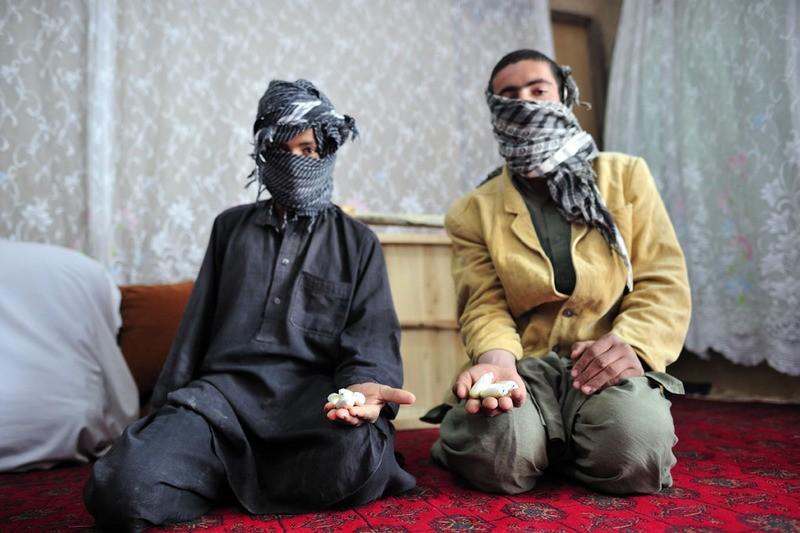 1. 11-year-old Tariq and his 14-year-old brother Hamid show heroin capsules that they plan to ship to Iran.Boys ingest 5 to 7 capsules of 5 grams. They cross the border with adults, and then give them capsules using a laxative. Children are used in the drug trade because they cause less suspicion, and in the case of being caught they sometimes receive a milder punishment.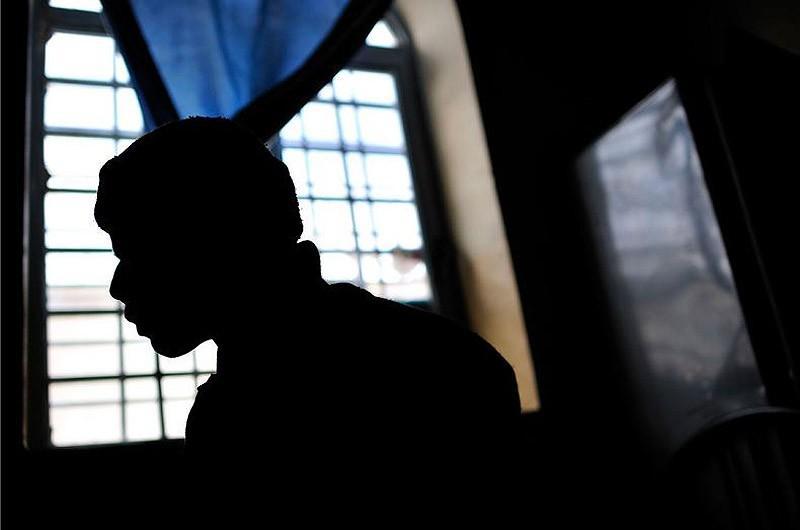 2. 16-year-old Ehsan was arrested in the city of Herat for drug use. Like many others, he began in Iran as a laborer. He was then deported because he did not have a visa. In the prison for minors, he will have to stop taking drugs, because there is no way to buy them.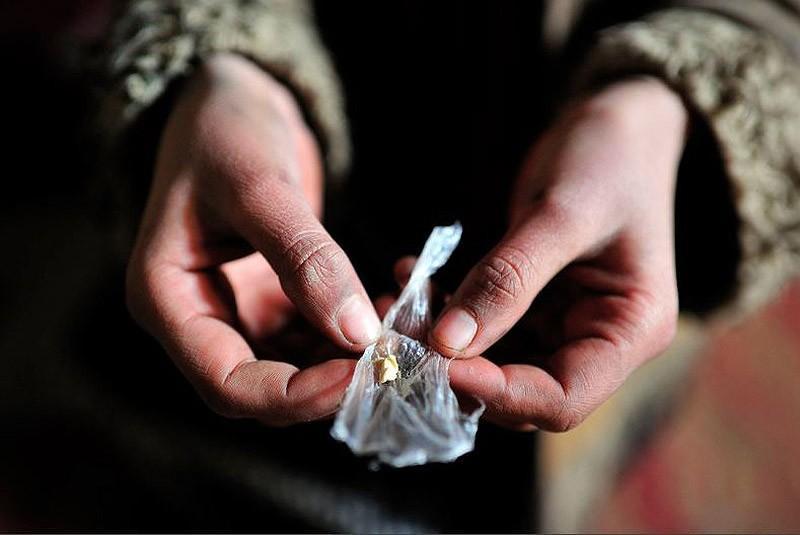 3. Farzana, 11, shows crystal, very pure heroin, which she smokes 2 or 3 times a day. She says that if heroin does not consume at least one day, she feels pain all over her body. Her parents went to the city to beg and left her and her 7-year-old sister with drugs to spend the day quietly. Drug abuse among children is widespread in Afghanistan, as there is a firm belief that opium is a medicine. 30 years of war made Afghanistan a drug state.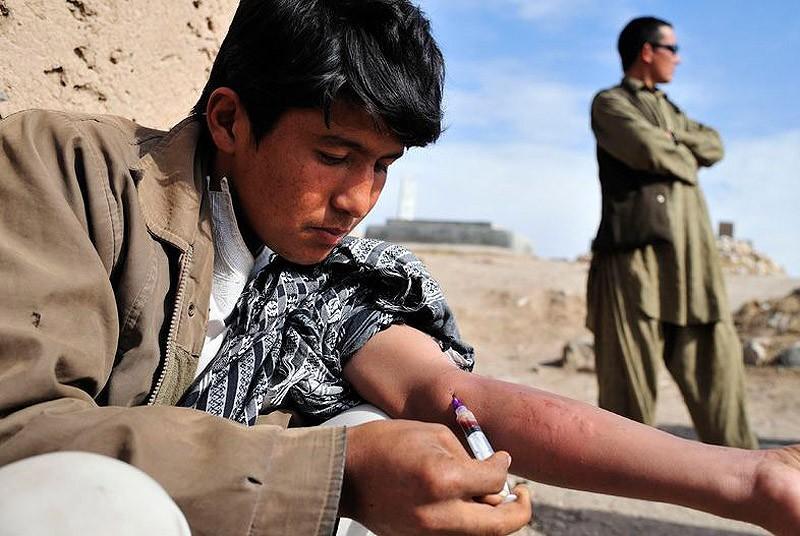 4. Obeid injects heroin in a cemetery in the city of Herat.He started in Iran before being deported for illegal stay. The young man says that he is 18 years old, but many juvenile drug addicts lie about their age in order to go to prison, where you can get "adult" drugs. In juvenile prisons, prisoners are forced to stop taking drugs, since it is very difficult to smuggle heroin.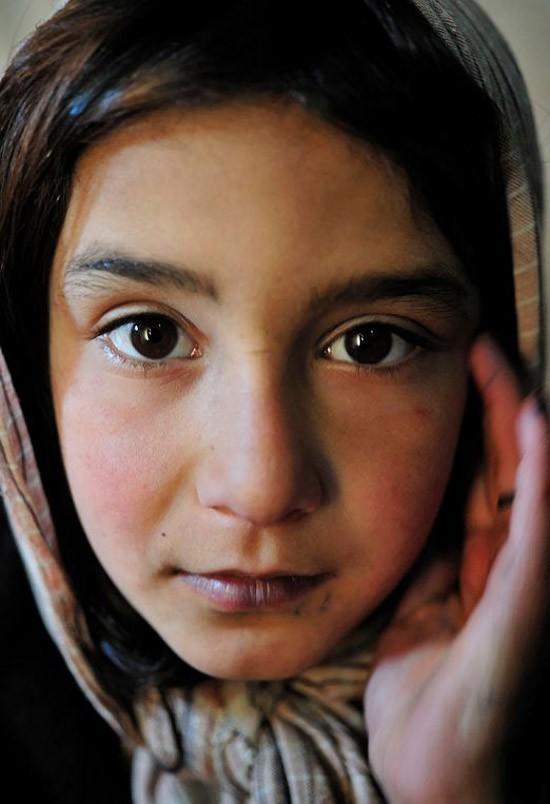 5. 9-year-old Mahdiya after smoking heroin. She smokes it at least 3 times a day and uses very pure heroin made in Afghanistan, also known as crystal. She says she is addicted and wants to quit, but the hospital is far and expensive. In Afghanistan, there is a strong belief that opium is a medicine. The Mahdiye family, which lives on the border with Iran, where half of the opium and heroin trade takes place, and very cheap heroin can be found.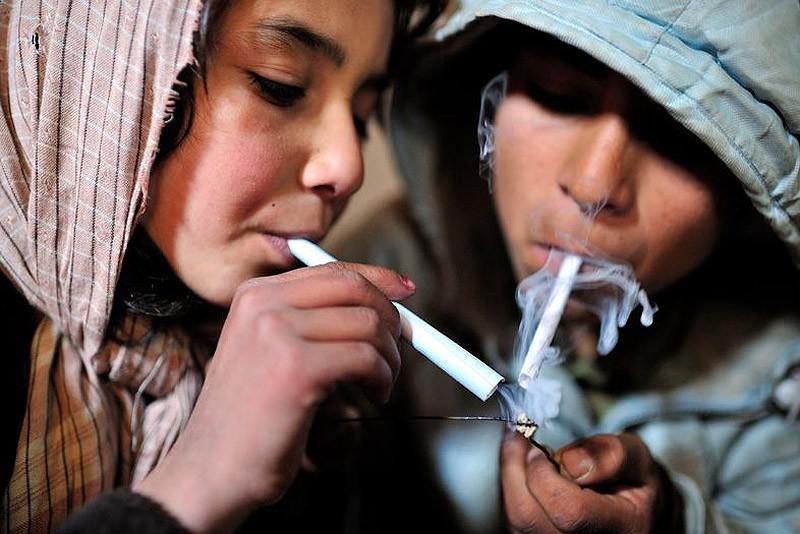 6. 9-year-old Makhdiye and her 11-year-old cousin Rafik smoke crystal, very pure heroin. Makhdiye says that when heroin is not consumed for one day, it feels pain in the legs. She started taking the drug 2 years ago with her parents, also addicts.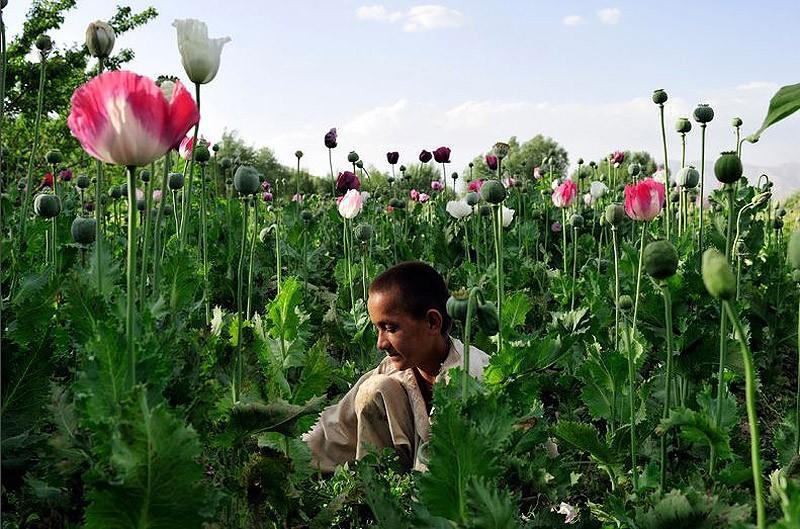 7. A child weeds a poppy field from weeds in the remote province of Badakhshan in the northeast.Opium production in the region more than doubled in 2011, according to UNODC, the United Nations system on drugs and crime.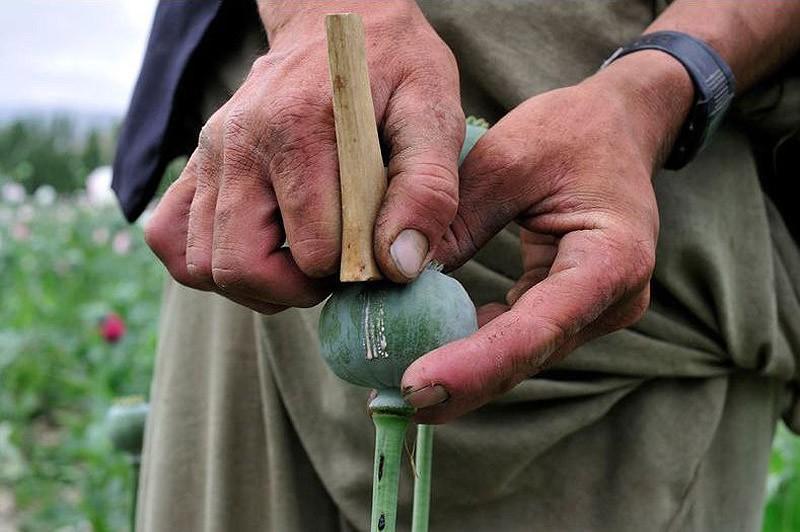 8. A man pierces a poppy box in Badakhshan province, in northeastern Afghanistan.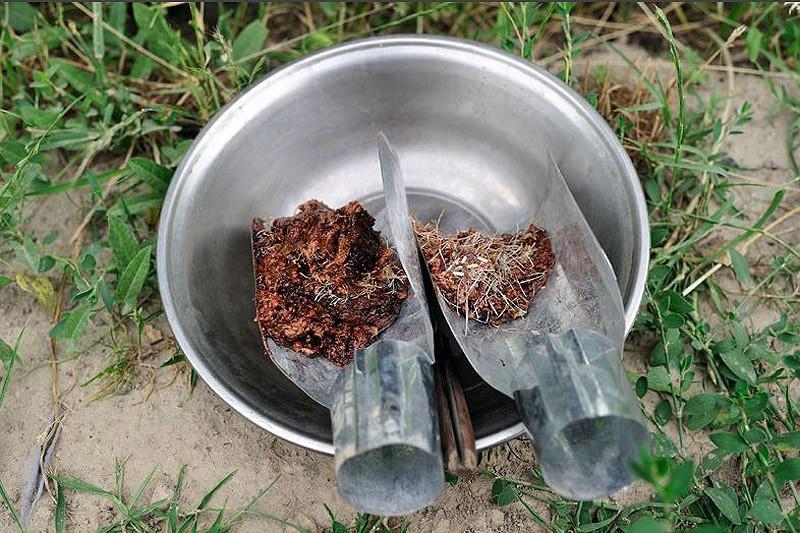 9. Opium collected in a container of aluminum. A farmer can easily bail out $ 7,000 from 50 square meters. meters poppy field.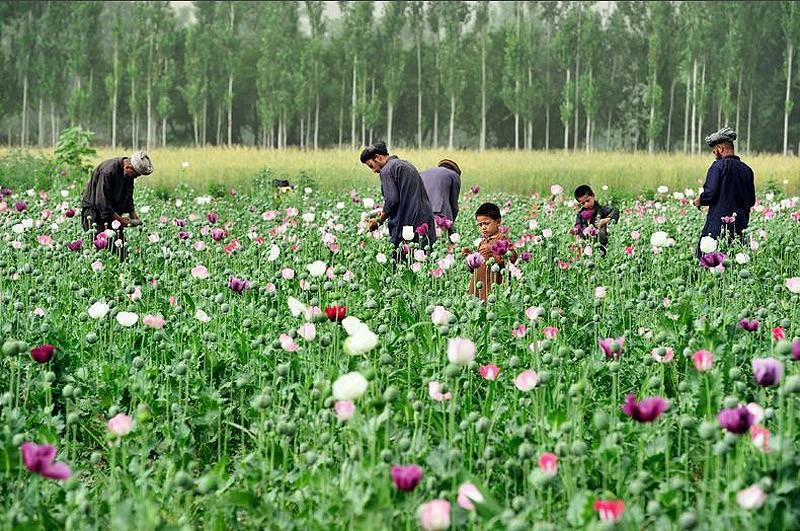 10. Afghan farmers harvest opium poppy to obtain opium latex used to make heroin, which is sold in Western countries.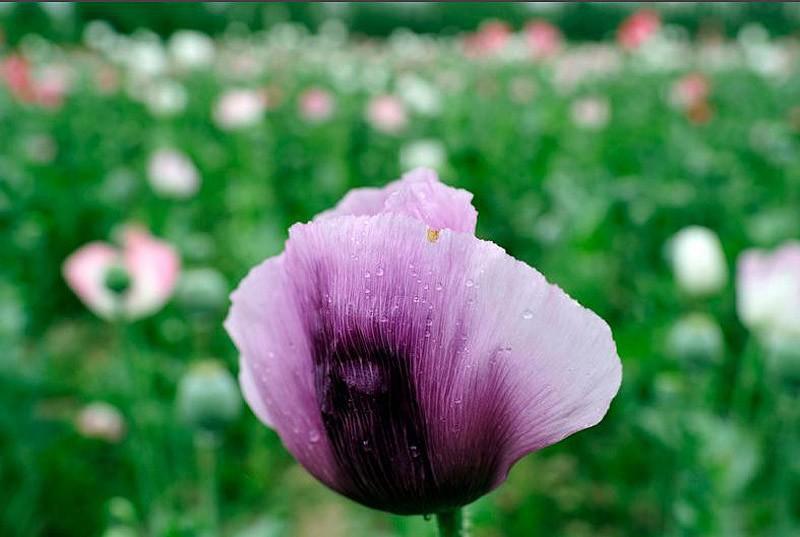 11. A poppy field in the province of Badakhshan during the season.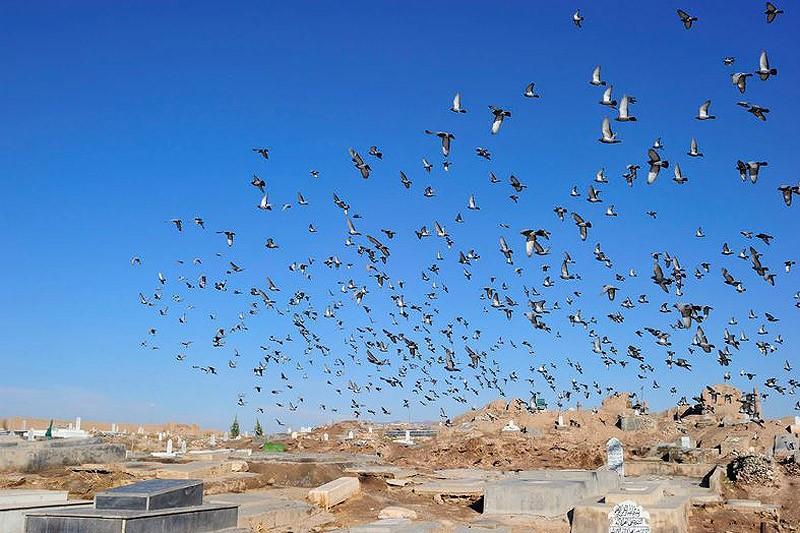 12. View of the cemetery of the city of Herat, where drug addicts often gather and even sleep at night.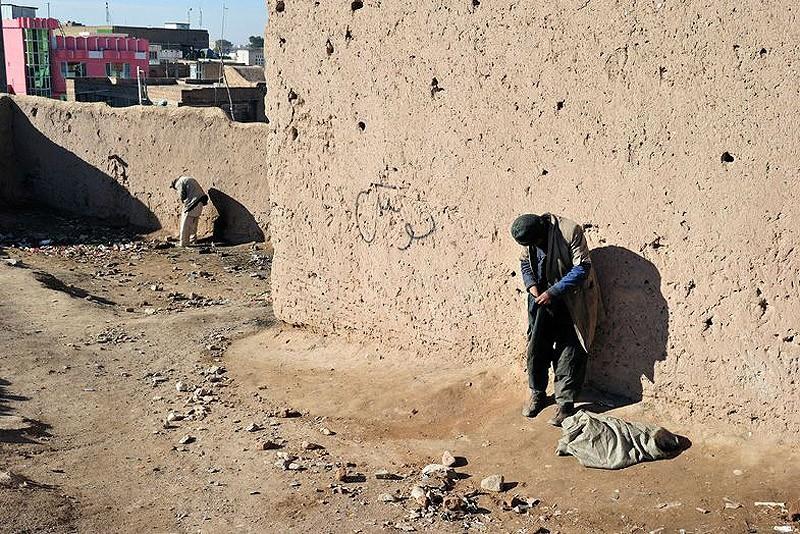 13. Two men inject heroin into their groin because all their veins are damaged. Since 2001, the number of heroin addicts has increased dramatically. Heroin is cheap because it is made from opium grown in Afghanistan.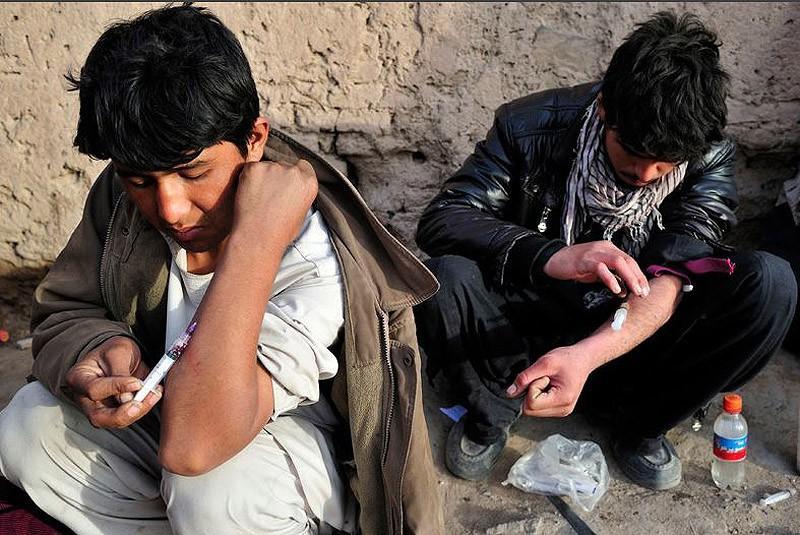 14. Addicts inject themselves heroin in the cemetery.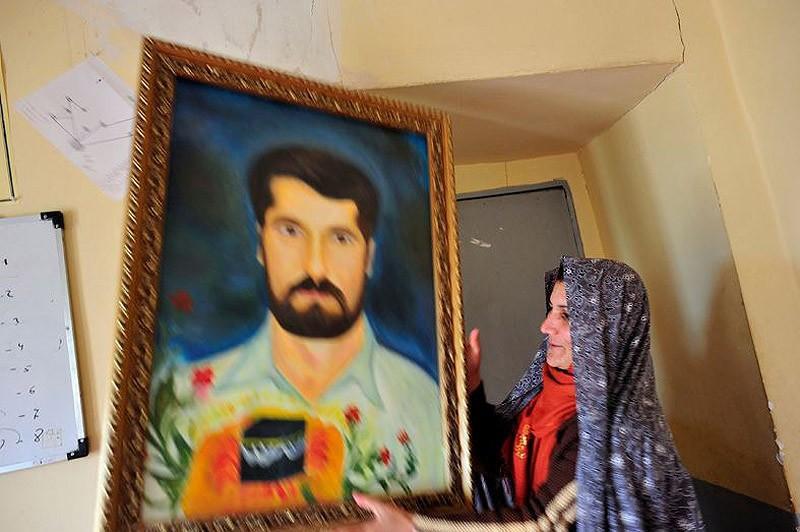 15. Gul's husband, Gul, was killed in Iran after he was caught smuggling 250 grams of heroin. Now she works in a small organization where she tells other women that they should prevent their husbands from selling opium. Iran has a tough drug control policy.Most smugglers are sentenced to death and will be hanged. The family must pay for the rope in order to get the body back for burial.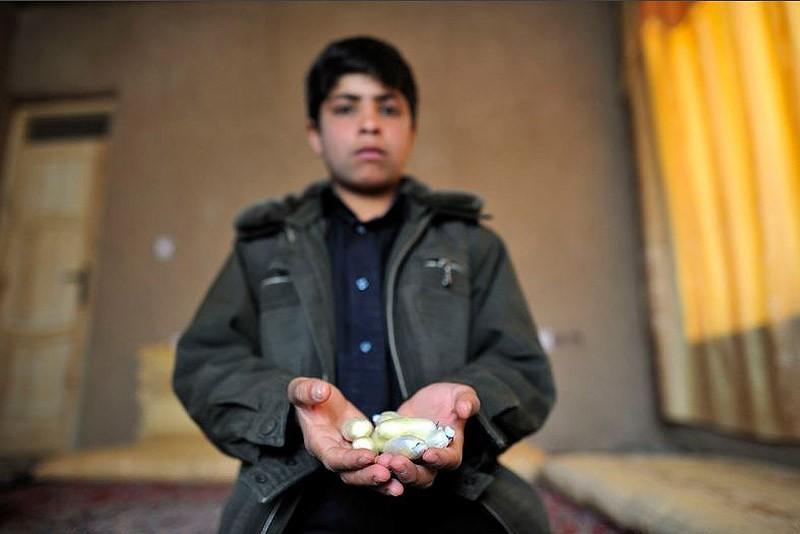 16. 12-year-old Samir shows 7 capsules of heroin, which he is going to swallow. Heroin is called a crystal because of its purity. He travels to Iran with 7-8 capsules inside and then uses laxatives. He passes them to the merchant on the other side of the border. If the capsules are damaged, he will die from a heroin overdose.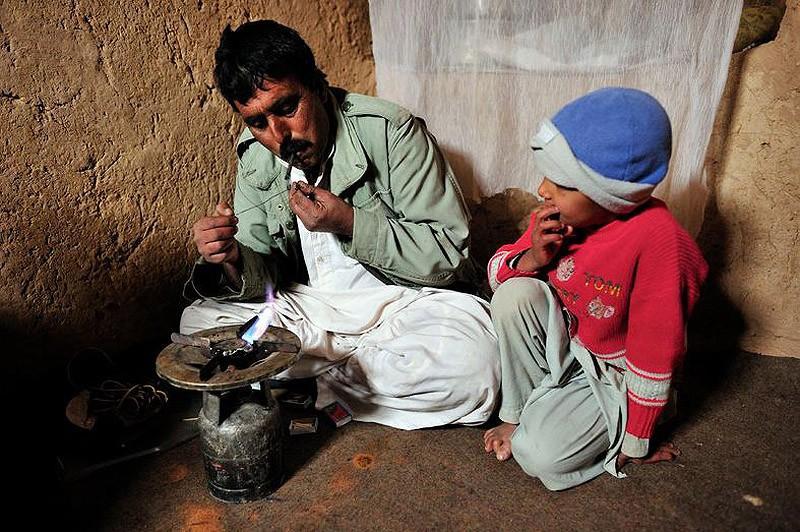 17. Ahmad, 40, smokes opium in a house next to his son, 6-year-old Vaes. In Afghanistan, opium is considered a medicine. Parents often treat children with opium when they cannot afford to pay a doctor. Ahmad says he married his 14-year-old daughter in order to get money through the dowry. His wife, also a drug addict, complains that all the money went to buy opium.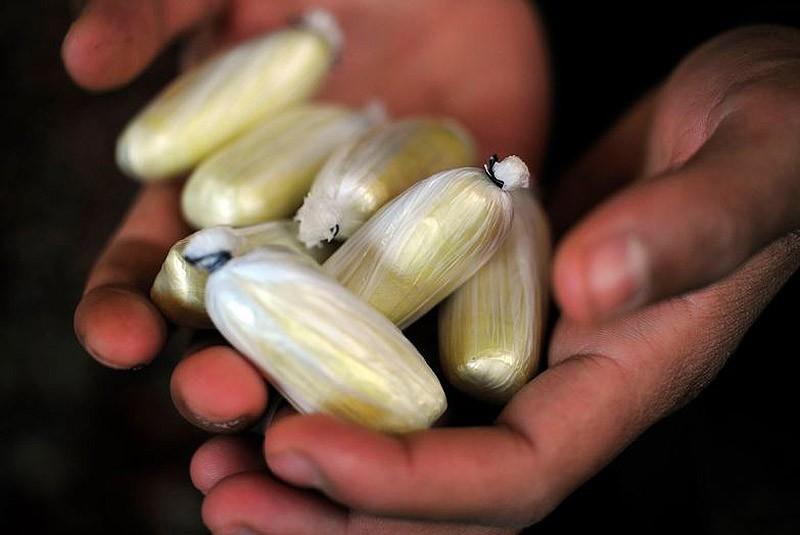 18. 12-year-old Samir shows 7 capsules of heroin, which he is going to swallow.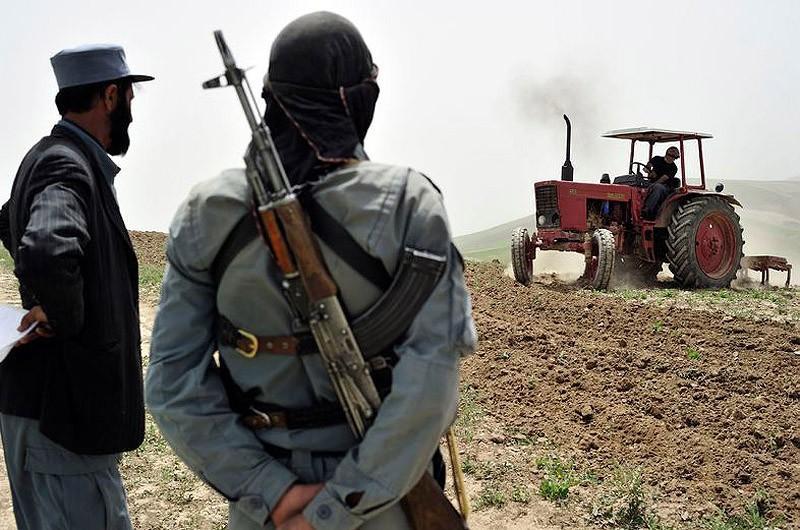 19. The Badakhshan Drug Enforcement Police destroys the opium poppy fields planted a few weeks before. Farmers complain that they have only a few alternatives to make a living.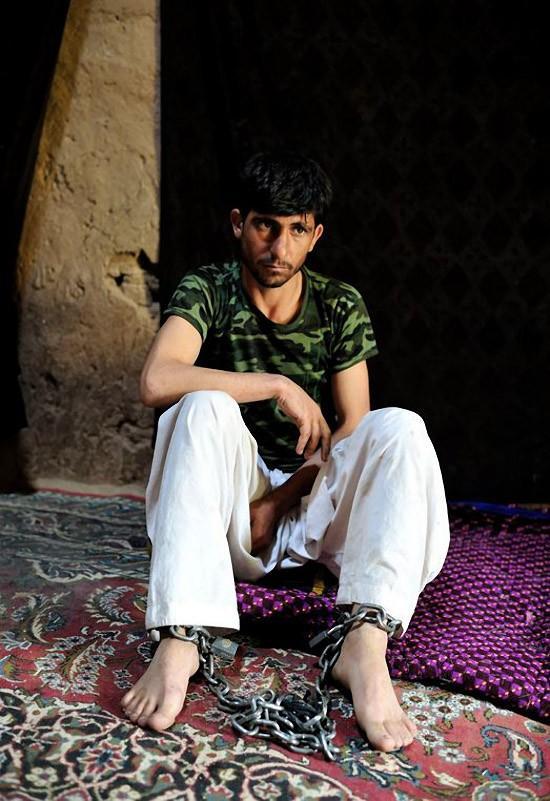 20. 30-year-old Daoud Mohammed is addicted to heroin.His mother chained his legs so that he could not go and buy drugs.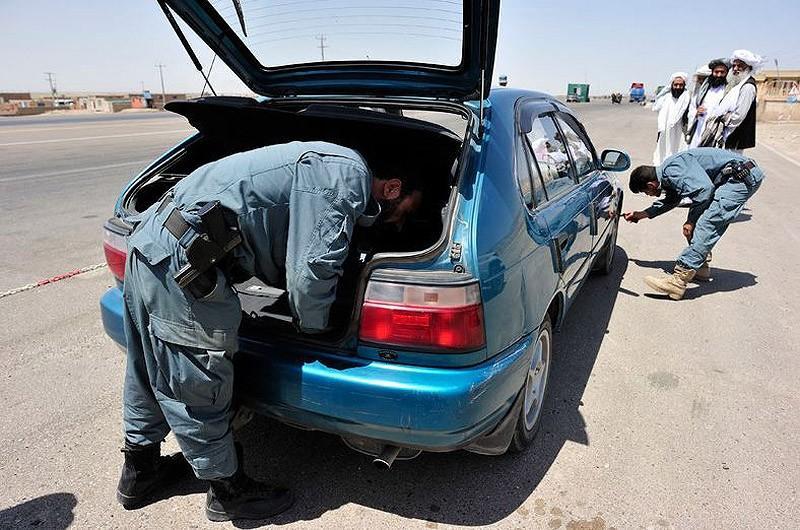 21. The anti-drug police are searching cars and trucks at a checkpoint established outside the city of Herat. Only 1% of drug trafficking remains inside Afghanistan, UNODC reports.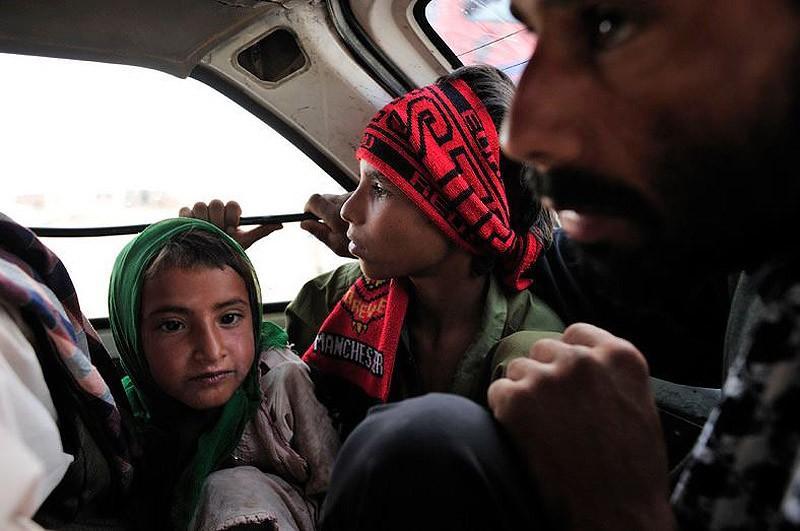 22. 11-year-old Rafik and his 7-year-old sister Soyle drive up to the border crossing with Iran. They travel in the trunk of a car 12 km to reach the point of crossing the Iranian border and to beg. In the car fit 13 people.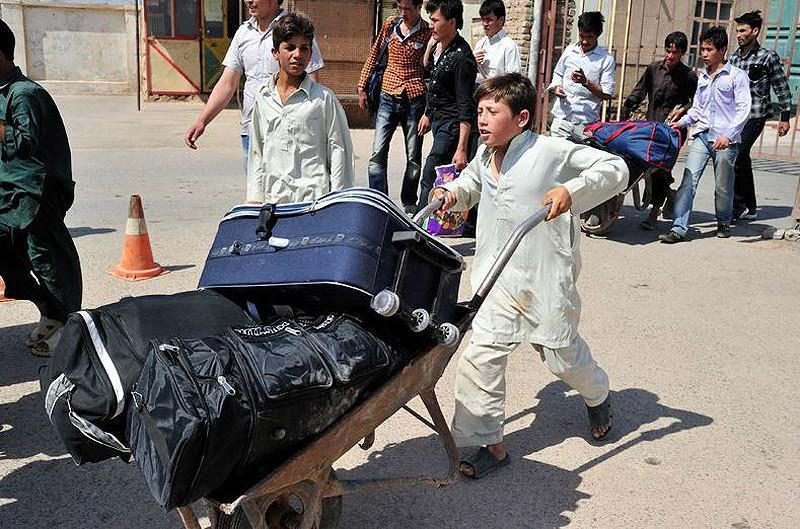 23. Children carry baggage of passengers who arrived in Iran or leave it. For drug smugglers, children play the role of mules, as they cause less suspicion and require less money.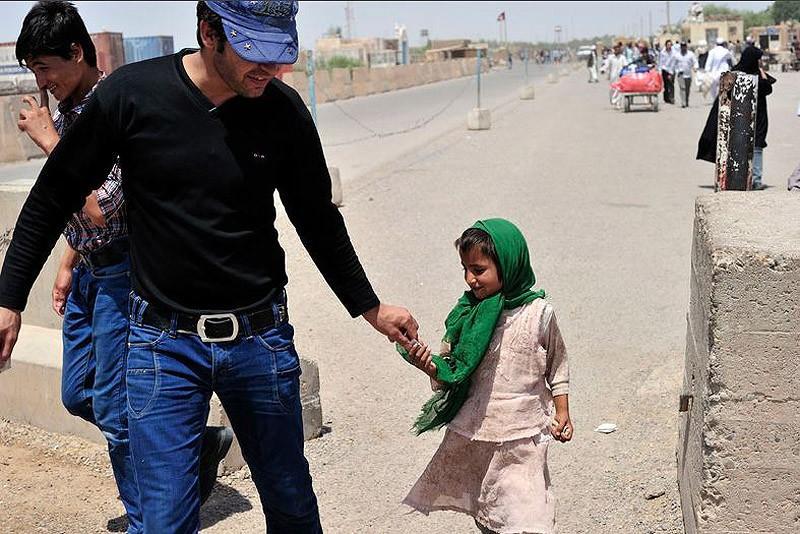 24. Soyle asks for alms from travelers traveling to or from Iran. My brother and I can earn up to $ 4 a day. The family will spend this money on a crystal, pure heroin made in Afghanistan.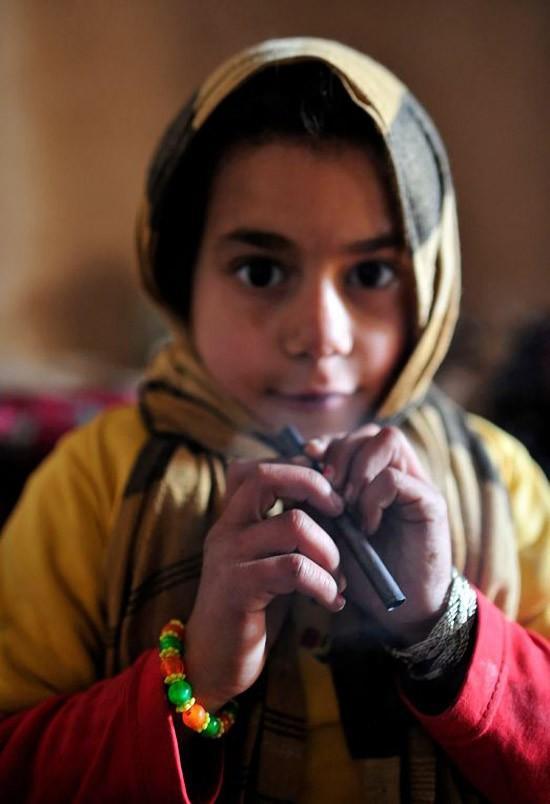 25. 7-year-old Jamila smokes crystal, pure heroin.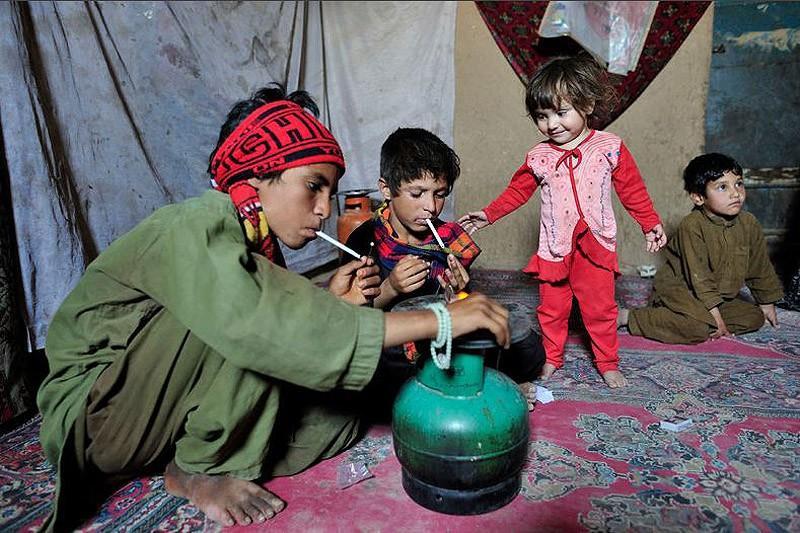 26. 11-year-old Rafiq his 10-year-old cousin Mir Aga smoke crystal, very pure heroin sometimes mixed with amphetamines.Drugs produced in Afghanistan are quickly addictive. Aha says he tried to stop five times.
Related news
Heroin State image, picture